5 Swimwear Trends 2023 - A Simple Guide for Your Vacation Swimsuits this Year
Swimwear trends come and go, just like the tide. Last year, we saw everything from Barbiecore bikinis to the sheerest of suits, and you'll probably recognize some of the hottest swimsuit ideas to try in 2023 from last year's most-loved list. However, that does not mean that every popular bikini style this year is a repetition of earlier swimwear trends.
Although the majority of women in India might not yet be able to pull off a bikini, some of them are prepared to try and are already on their path to discovering more daring styles and cuts. If you belong to the latter group, here are several swimwear trends you should definitely try this year for your trips to Bali or the Maldives.
1. Bejeweled
You'll be glad to know that jewelry is making an appearance in our swimwear collections if you love jewelry as much as we do. Everyone is sure to fall in love with this fashion since it features distinctive beading that is braided in between each breastplate and gems that accentuate dramatic spots.
Blue Beaded Monokini by WomanLikeU
2. Mermaid-core
Swimming while wearing a swimsuit that matches the color of the pool is huge right now and let me explain why. Bright blue is one of the hottest trends in the aesthetic right now, which is why mermaidcore swimsuits are at their peak this season.
Printed Blue Tankini by WomanLikeU
3. Cutouts & Twists
Simple categories like "one-piece" and "two-piece" were designed to be disrupted; this summer, there are plenty of daringly cropped and draped swimsuits to replace the traditional styles.
Waves by Shrijal: Blush Crush by WomanLikeU
4. Metallics & Glittery Fabrics
This year, a sparkly swimsuit might be the beginning of your summer radiance. Wherever you spend the season, one-pieces and bikinis in different styles and hues are woven with traces of sparkle to catch the light.
Waves by Shrijal: The Touch of Glam
5. One-Shoulder bikinis
The one-shoulder bikinis are coming back on trend with so many different styles and this could be your turn to pull it off. A little showing but completely wearable, these are the kind of design balancing act that won't interfere with an active day at the beach or the pool.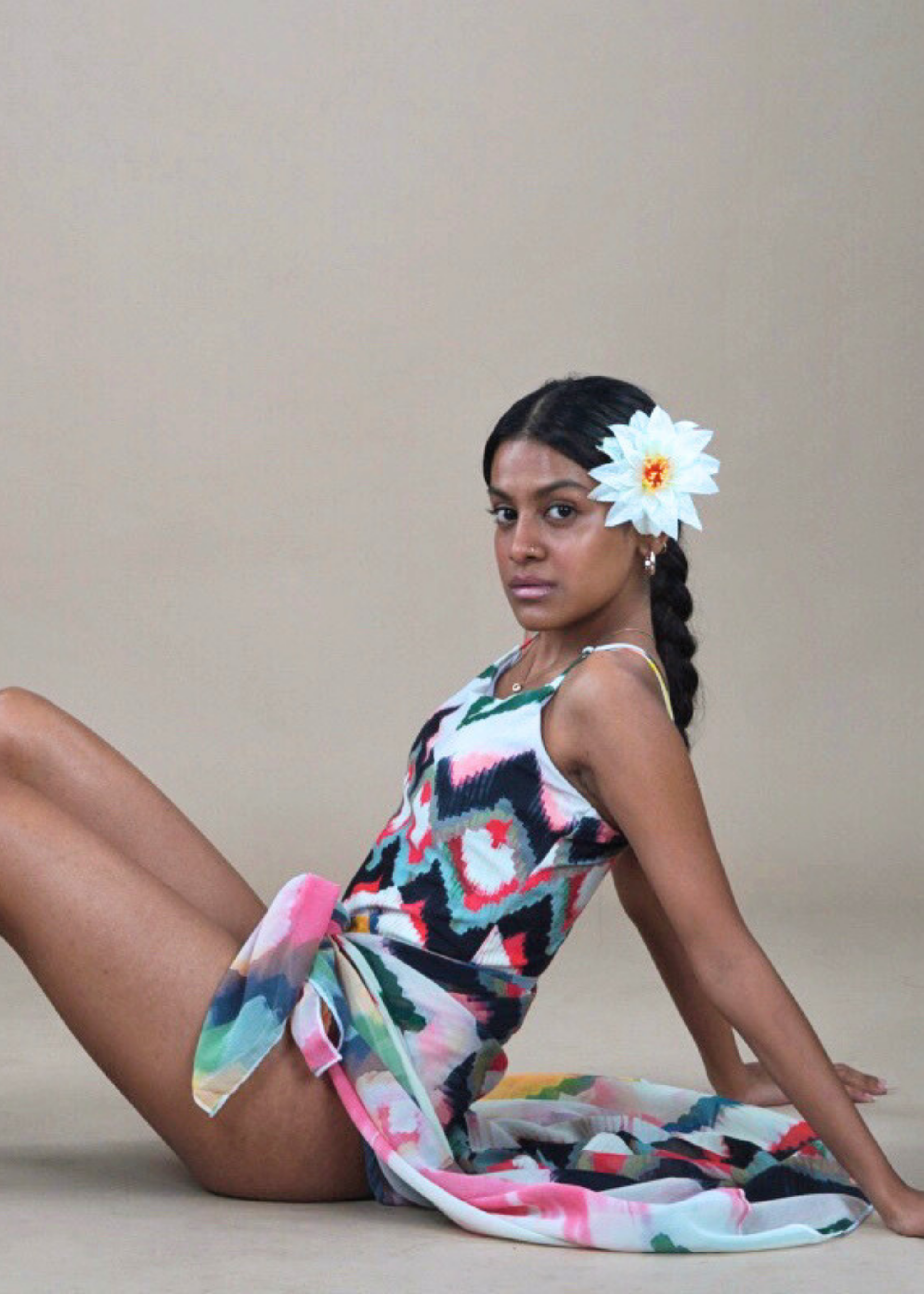 Waves by Shrijal: Bagels & Tequila
In fact, looking for the best swimsuits for women is something that can be done all year round and doesn't just belong to the summer. Finding the ideal suit or two before any sun-drenched outing may be just as enjoyable as buying the finished product. You're in luck because swimwear brands like WomanLikeU constantly release new, alluring styles, ranging from the traditional one-piece swimsuit to more sophisticated variations like cut-out metallics and textured swimsuits in an array of intriguing hues.
So, grab your favorite swimwear and enjoy a sizzling girl summer with WomanLikeU. Which one-piece do you plan to never stop wearing? What summer adventure are you excitedly looking forward to? Let us know in the comments!