Not Comfortable Wearing a Bikini to an Indian Beach? No worries! WomanLikeU has the perfect solution: Three-Piece Beachwear sets
The sun, sand, and waves beckon, but if you're not entirely comfortable wearing a bikini on an Indian beach, especially with all those stares and frowns from the uncles and aunties on the beach just gives you that big no-no vibe to a bikini. Well, don't worry about it, fear not! WomanLikeU brings you stylish and confidence-boosting three-piece beachwear options. Let's explore how these sets, comprising shorts, a top, and a shrug, will not only make you feel more secure but also have you looking fabulous on the shores.
Breaking the Bikini Barrier:
While bikinis are a popular choice for beachwear, they're not everyone's preference. WomanLikeU acknowledges the diversity in style choices and introduces three-piece sets that provide an alternative for those seeking more coverage.
Stylish High-waited Swimming Shorts:
The three-piece ensemble includes comfortable and chic shorts that allow you to move freely on the sand or take a leisurely stroll along the shore. The shorts are designed to be both functional and fashionable and guess what ladies, they are high-waisted too!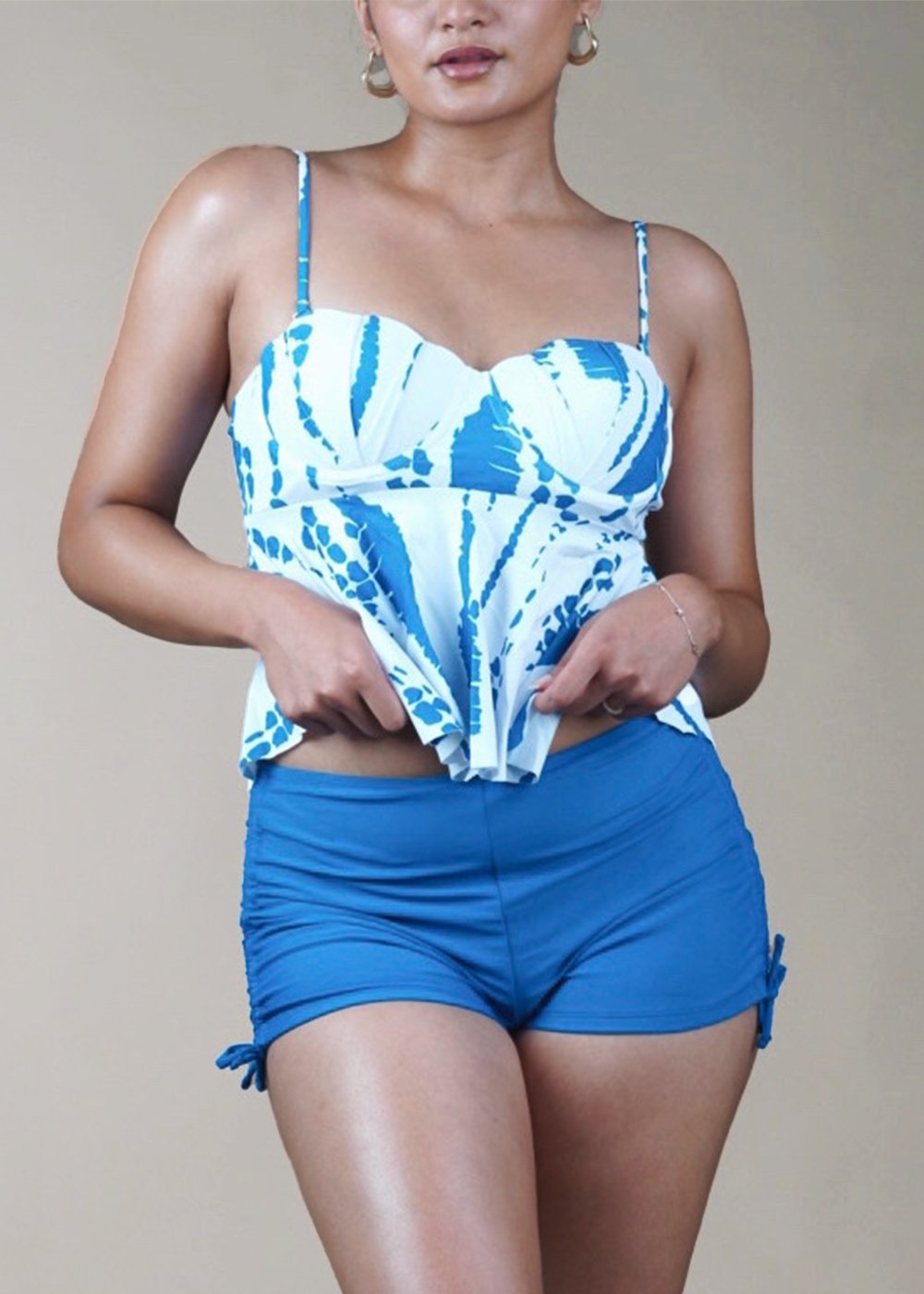 Shop the look: Black Tropical Print Swimwear Set
Versatile Bikini Tops:
The tops in these sets are more than just beach tops; they are fashion statements. From trendy bikini tops to flared blouses, all with removable pads, trendy prints, WomanLikeU offers a variety of options that cater to different style preferences, ensuring you feel confident and stylish.
Shop the Look: Pink Printed Tankini With A Shrug
Shop the look: WomanLikeU Orange Tropical Tankini
Elegant Shrugs:
A beach day can sometimes transition into a breezy evening. The included mesh shrug completes the ensemble in the same print with your top and bottom, adding an element of elegance while providing a touch of warmth when needed. It's a versatile piece that effortlessly elevates your look.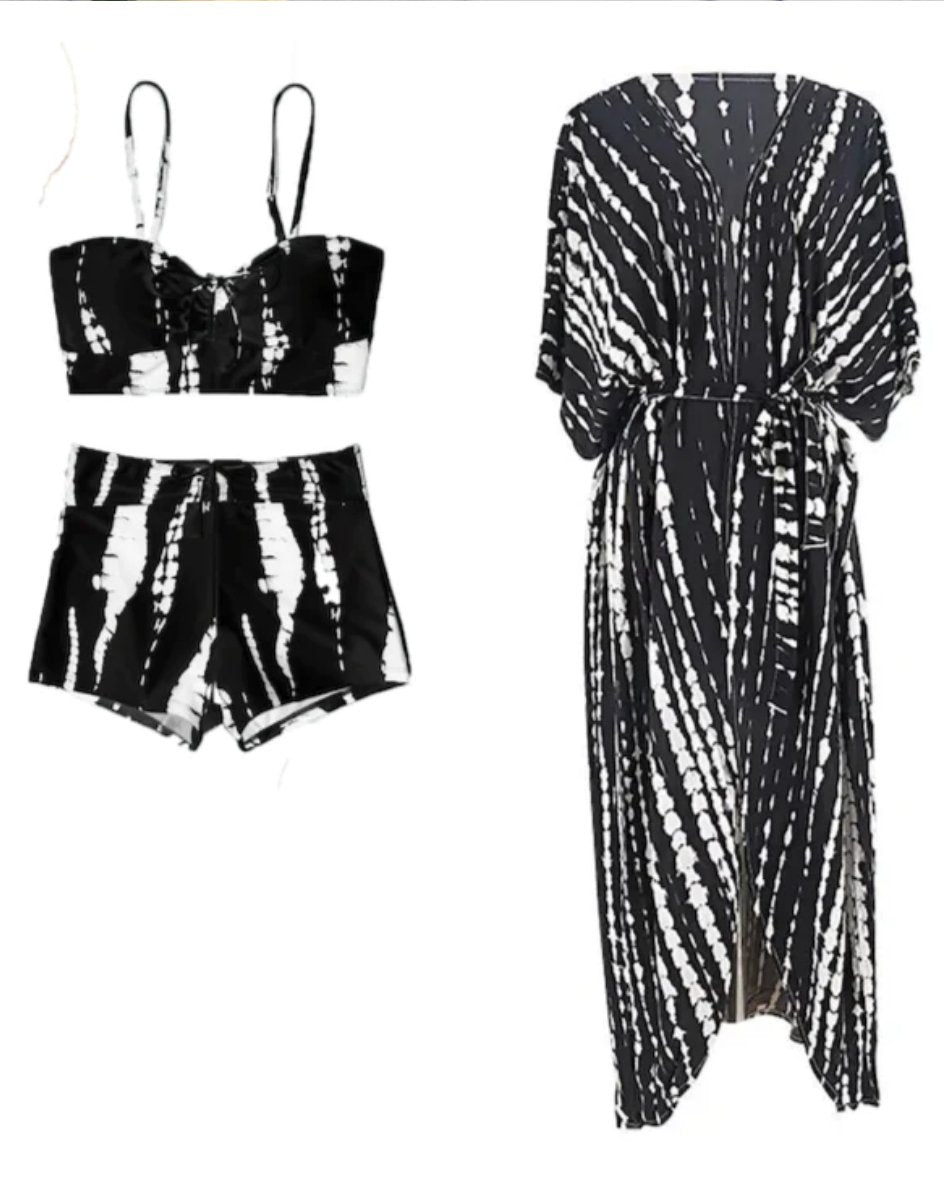 Shop the look: WomanLikeU Black Swimwear Set With Coverup
Shop the look: WomanLikeU Blue Printed Tankini With A Shrug
Shop the Look: WomanLikeU Orange Printed Tankini With A Shrug
Tailored Comfort for Indian Beaches:
WomanLikeU understands the unique demands of Indian beaches. The three-piece sets are crafted with lightweight and breathable fabrics, ensuring you stay comfortable in the warm climate while enjoying the natural beauty around you.
Confidence is not just about the clothes you wear; it's about how you feel in them. With WomanLikeU's three-piece beachwear sets, you can confidently embrace your style without compromising on comfort or coverage.
WomanLikeU believes that confidence knows no size. The three-piece beachwear sets are available in a range of sizes, ensuring that every woman can find the perfect fit for her body. Say goodbye to the discomfort of wearing a bikini on the beach. WomanLikeU's three-piece beachwear sets redefine beach fashion, providing stylish alternatives that prioritize your comfort and confidence. So, the next time you're headed to an Indian beach, step out with assurance in a beach ensemble that suits your style, celebrates your individuality, and makes you feel more confident than ever.